A Commitment to Excellence
Since its inception in 1997, RTC has established a tradition of quality service to our clients, modeling and designing systems for clients nationwide, and in countries from Europe to Russia and the Middle East. We specialize in relevant, timely consulting to help you maximize your investment in information systems, and to quickly transfer our knowledge and skill to your project team.
Our senior consultants each hold over 15 years' experience in leading project teams, performing enterprise architecture, value analysis, data and process modeling and related studies. We possess broad experience in the development of systems in a variety of industries, and have a strong reputation for delivering high quality systems. With our years of experience, our reputation for delivering projects on time and under budget, and our multinational project management, we provide excellent value and expertise – just where you need it.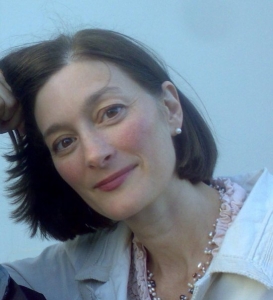 Meet Renée Taylor, Founder & Lead Consultant
Renée Taylor has been a business analyst and consultant for twenty years, and is a nationally known instructor, presenter and consultant in the fields of strategic business and systems planning, value analysis and cost/benefit studies, enterprise requirements analysis, process reengineering, data modeling, feasibility studies, and related fields. After working as a business systems analyst for several years, Ms. Taylor joined Oracle Corporation where she worked for ten years as an international trainer and consultant, project manager for Oracle CASE tools, product director for the Oracle Designer products, and consulting, education and marketing director for Oracle's newly established Moscow headquarters. Ms. Taylor founded RTC in 1997. RTC specializes in providing process modeling workshops, enterprise information needs assessment and data architectures, strategic planning, and project management primarily to the State of California.
Summary of Expertise
Enterprise architecture to achieve business goals
Process mapping and business process reengineering
Data modeling and analysis
Information systems planning
Team building and facilitation
Organizational change management
Staff mentoring and training
Procurement support for California state projects (Requests for Proposal, Advanced Planning Documents, Budget Change Proposals, S1BA/S2AAs)
Business Process Analysis & Redesign
CA Department of Industrial Relations, Oakland, CA
For the Agency Director of the DIR and the Executive Officer of the California Commission on Health and Safety and Workers' Compensation, RTC performed three interrelated strategic studies to evaluate the effectiveness of current computer systems and made recommendations for process and technology improvements to maximize usability and enhance user experience of those systems.
CA State Water Resources Control Board, Sacramento, CA
Performed business process analysis and data modeling for the Statewide Budgeting Office. Developed detailed business and systems requirements for a new budgeting system, confirming requirements with users. Investigated potential software solutions and costs, and created process and data models of requirements as well as a function hierarchy of requirements.
CA Department of Transportation – Universal Transportation Project Identifier – Enterprise Business Process Study, Sacramento, CA
Performed research and interviews, developed proposed solution's data models, and methodology to resolve the lack of a single identifier across different systems for transportation project tracking and accounting.
CA Department of Motor Vehicles – Enterprise Business Process Integration Project
Developed an enterprise-wide integrated function hierarchy to integrate core processes across the Occupational Licensing, Drivers' Licensing and Vehicle Registration areas.
CA Department of Motor Vehicles – Business Process Reengineering, Drivers' Licensing and Vehicle Registration Divisions
Performed process mapping and analysis, data modeling, quality assurance of data models, user interviewing and process reengineering for the Drivers' Licensing and Vehicle Registration divisions. Provided staff and team training, project management support, process mapping/data modeling expertise to the Process Reengineering teams.
Procurement
CA Department of Industrial Relations
For the Occupational Safety and Health Appeals Board (OSHAB), developed market research findings on software vendor offerings for a new adjudication case management system. Developed a Request for Information (RFI) and a Feasibility Study Report and S1BA document, and drafted solicitation documents.
CA Department of Motor Vehicles
Developed a Request for Proposal for a $10m contract to replace DMV's statewide field office customer queue management and appointment systems, CCFMAS. Facilitated joint-application-development (JAD) sessions with DMV's Field Office Division and Information Systems Division staff, management, and other stakeholders. Met with deputy directors to gather strategic requirements. Developed the evaluation plan and scoring methods.
CA Department of Health Care Services, Sacramento, CA
Performed requirements analysis for several systems replacements. Documented requirements and developed vendor solicitation documents (Requests for Offer, Invitations for Bid) including statements of work, cost worksheets, requirements, terms and conditions to upgrade health care information protection for two existing systems as required by federal law. Coordinated scoring and evaluation plan and advised on risk mitigation strategies for effective procurement results.
CA Department of Consumer Affairs – Feasibility & Business Process Analyses
Managed procurement activities and RTC consultants on systems acquisition efforts for improved licensing and enforcement applications. Enterprise-wide business analysis involved all boards and bureaus of DCA, in order to plan for process improvements prior to acquiring a new licensing and enforcement system across the state.
CA Water Resources Control Board  – Water Rights Information Management System
Developed detailed business and systems requirements for replacement of current Water Rights information systems. Created a business case to justify the replacement, created and confirmed models of requirements with users, provided an analysis of solutions alternatives and costed a proposed solution, documenting all findings in a feasibility study report for this major initiative.
 CA Gambling Control Commission – Procurement Support
Managed quality for a project to develop a 250-page Request for Proposal (RFP) calling for vendors to customize a COTS application for the licensing information system of California's gambling industry. Reviewed drafts and all deliverables for quality and conformity to DGS guidelines. Served as liaison with government agency departments
 Custom Training & Workshops
CA Department of Finance (Fi$CAL Project), Legislative Data Center, Oracle, and others, 1996–ongoing
Developed and facilitated custom classes and workshops for client staff involved in strategic requirements analysis and design projects, including project teams seeking to develop effective business requirements, perform data modeling and data requirements analysis, process modeling and mapping, function hierarchy development, and requirements gathering.
CA Department of Motor Vehicles – Joint Enterprise Data Integration Strategy
Teamed with the Strategic Planning and Control unit to develop skills, identify appropriate work functions and build a team for a newly created data administration function at DMV.
Management Consulting & Project Management
CA Mental Health Planning Council
Teamed with the Executive Director and her staff to facilitate executive committee and board member meetings, developing stakeholder information flow diagrams, board member "ideal" skill set descriptions, and strategic plan components: objectives, critical success factors, and activities needed to achieve success.
CA Department of Public Health
Served as project manager for a team of RTC consultants performing a feasibility study to replace an accounting/billing system. Created a business case to justify the system replacement, confirmed requirements with users, analyzed and costed solution alternatives. Documented the solution analysis, business case, existing system baseline and proposed new system costs.
CA Department of Health Services
Managed a team of consultants to develop an vendor solicitation (RFP) for the Children's Medical Services Net system (CMS*Net), ensuring the Request for Proposal met control agency guidelines. Developed an evaluation plan and detailed scoring sheets.
CA Department of Transportation – IT Systems Inventory Study
Served as overall project manager for a yearlong engagement to interview users and managers across all 800 Caltrans divisions and organizational units to gather IT systems information, model enterprise business functions, review and agree business functions, and design and implement a database system to support the statewide IT systems inventory.
CA Department of Fish & Wildlife – Timesheets Systems Analysis
Managed a reengineering project to model business processes using UML and to identify and assess off-the-shelf solutions (COTS) for HR and time reporting functions for the Department, and provide feasibility and financial impact recommendations for a new Administrative Systems solution.
 Science Applied International Corporation (SAIC) for the US Navy
Provided overall project management, staff training and mentoring, data modeling, requirements analysis, user session facilitation, quality assurance, database design, and Oracle web forms programming for a redesign of SAIC's contract management system for the Naval Weapons Defense Center.
Enterprise Data Modeling and Information Architecture
CA Department of Health Care Services  – MITA Information Architecture and Enterprise Data Modeling
Provided overall team management, staff training and mentoring, enterprise data management and information architecture maturity enhancement using the Medicaid Information Technology Architecture (MITA) framework from CMS. C0-created an enterprise-wide Data Management Program, inaugurating roles for data stewards and custodians. Initiated an Information Architecture board to review and approve data policies and procedures. Performed training in data management, modeling and information architecture principles. Developed enterprise data management strategies for information across the Department, and enterprise data models for provider management, member management, operations management, health care plan management, contractor management, business relationship management, and financial management. Developed a roadmap with implementation steps and timelines for improved data integrity and normalization across future systems. Evaluated data sharing architecture tools and modeling / repository software to support data modeling and architecture. Researched national standards relating to health care data and Medical Information Technical Architecture (MITA), and drafted an Enterprise Data Standards and Management Plan to support standards adherence at DHCS.
CA Department of Transportation – Common Data Model for Transportation Infrastructure Funding System
Renee served as project manager for this engagement to determine a new integrated basis for sharing data across three major project management and fund tracking systems across Caltrans divisions. Deliverables included a data model, function hierarchy and new Oracle database to hold data in common to serve all legacy systems and new functional requirements.
CA Water Resources Control Board – Enterprise Data Modeling
Analyzed requirements and created a large-scale enterprise-wide model of integrated data classes and attributes for a major redesign of multiple systems; trained staff on data modeling techniques.